SCANDAL Discography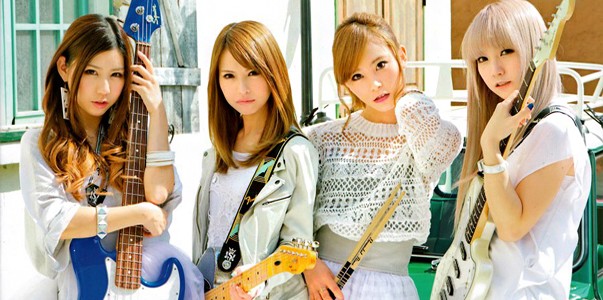 SCANDAL is a Japanese pop-rock girl band from Osaka, Japan. Formed in August 2006 by four high school girls, they started playing street lives until they were noticed and signed to the indie label Kitty Records. In 2008, they released three singles and a mini-album while performing shows in the United States, France, and Hong Kong. That October, SCANDAL released their major debut single, "DOLL", under EPIC Records Japan.
The band has performed the theme songs for many anime, including "Shoujo S" for BLEACH, "Shunkan Sentimental" for Hagane no Renkinjutsushi FULLMETAL ALCHEMIST and "Yoake no Ryuuseigun" for Pokémon. With numerous overseas performances and anime theme songs, SCANDAL has built a considerable international fanbase.
Studio Albums
Best Albums
[2012.03.07] SCANDAL SHOW
[2013.02.06] ENCORE SHOW
[2017.02.15] SCANDAL
Mini-Albums
[2008.08.08] YAH! YAH! YAH! HELLO SCANDAL ~Maido! SCANDAL Desu! Yah Yah Yah!~ (まいど!スキャンダルです!ヤァヤァヤァ!; We Are SCANDAL) (indie)
[2010.11.17] R-GIRL's ROCK! (cover mini-album)
Singles
Download Links
~How to Download?~
Please buy official/original to support the artists, all content in this web is for promotional purpose only, we dont responsible for all users.