Oku Hanako – Oku Hanako BEST -My Letters- (奥華子) [Album]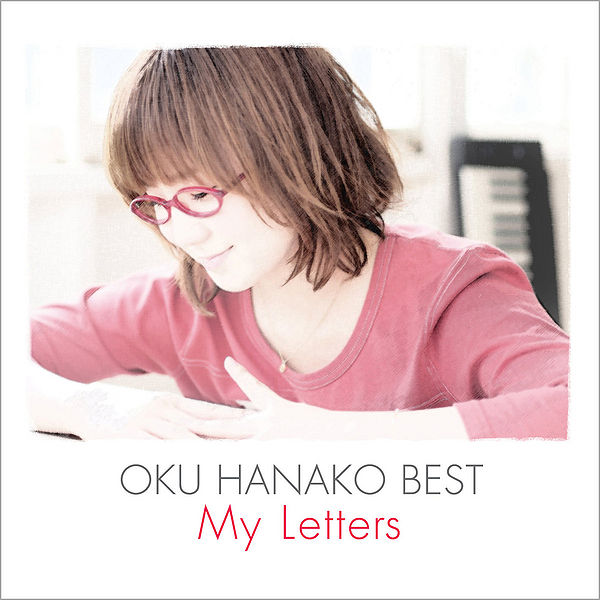 Download Oku Hanako – Oku Hanako BEST -My Letters- (奥華子) [Album]
Information
Oku Hanako BEST -My Letters- is Oku Hanako's third best album. It was released in three versions, a limited 3CD+2DVD BOX edition coming with an exclusive DVD containing various bonus footage, a 100-page history photobook, a limited bandana and a limited sticker, a special 3CD+DVD edition and a regular 2CD edition.
The album reached #9 on the Oricon charts and charted for 8 weeks, selling 15,724 copies.
Artist
Album
Oku Hanako BEST -My Letters- (奥華子)
Released
Tracklist
Disc 1 "Koi no Uta"
Garnet (ガーネット)
Mahou no Hito (魔法の人; Magic Person)
Koi (2012 Arrange version) (恋; Love)
Saishuu Densha (最終電車; Last Tram)
Kawaranai Mono (変わらないもの; Things That Won't Change)
Cinderella (シンデレラ)
Himitsu no Takaramono (秘密の宝物; Secret Treasure)
Trump (トランプ)
Yuudachi (夕立; Evening Shower)
Toumei Kasa (透明傘; Transparent Umbrella)
Anata ni Suki to Iwaretai (あなたに好きと言われたい; I'd Like To Call You My Favorite)
Ichibanboshi (一番星; The First Star To Appear In The Evening)
Boku no Shiranai Kimi (僕の知らない君; You Who Do Not Know Me)
Saigo no Koi (最後の恋; Last Love)
Hatsukoi (初恋; First Love)
Disc 2 "Ai no Uta"
Yasashii Hana (やさしい花; Gentle Flower)
Shiawase no Kagami (しあわせの鏡; Mirror Of Happiness)
Birthday
Waratte Waratte (笑って笑って; Smile Smile)
Kaette Oide (帰っておいで; Come Back To Me)
Meiro (迷路; Maze)
Kimi no Egao (君の笑顔; Your Smile)
Futari Kinenbi (二人記念日)
Happy days
Time Note (タイムカード)
Tegami (手紙; Letter)
Sonna Kaze ni Shika Ienai Kedo (そんな風にしか言えないけど; Say It Like The Wind)
Ai wo Mitsuketa Basho (愛を見つけた場所; The Place Where You Find Love)
Genki de Ite ne (2012 Acoustic version) (元気でいてね; I'll Be Fine)
Ashita Saku Hana (明日咲く花; Flower Which Blooms Tomorrow)
Disc 3 "Unreleased Songs"
Oshibana (押し花; Pressed Flower)
Gekkou (月光; Moonbeam)
Sorezore (それぞれ; Each And Every)
Tsunagaru Basho -Yaon no Uta- (つながる場所 -野音のうた-)
Chiisa na Kagayaki -a song for Borneo- (小さな輝き -a song for Borneo-; Little Shine)
Dosanko Hanako no Uta (どさん子華子のうた)
Hataraku Neko (働くネコ)
Download Oku Hanako – Oku Hanako BEST -My Letters- (奥華子) [Album]
[2014.03.19] Oku Hanako – Kimi to Boku no Michi (君と僕の道) [Album] – eimusics.com
Download Links
~How to Download?~
Please buy official/original to support the artists, all content in this web is for promotional purpose only, we dont responsible for all users.