Oku Hanako – good-bye [Album]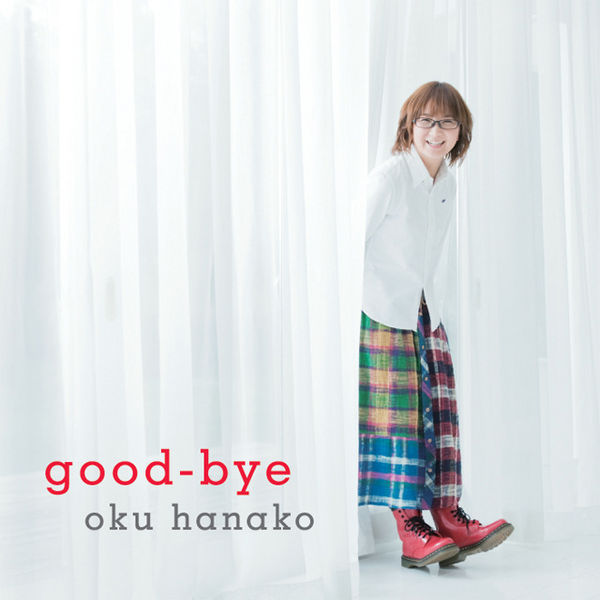 Download Oku Hanako – good-bye [Album]
Information
good-bye is Oku Hanako's sixth album. The songs "Haru Iro no Sora" and "Kimi ni Arigatou" are a self-covers of the songs she composed for Idoling!!! and Toyosaki Aki respectively. The album reached #15 on Oricon charts, and charted for 5 weeks.
Artist
Album
Released
Tracklist
Loss Time (ロスタイム)
Toshiue no Kare (年上の彼, Older Guy)
Futari Kinenbi (二人記念日; Our Anniversary)
Cinderella (シンデレラ)
Sayonara wa Iwanai Mama (サヨナラは言わないまま; Because I Can't Say Goodbye)
Haru Iro no Sora (春色の空; Spring-colored Sky)
Kimi no Egao (album ver.) (君の笑顔; Your Smile)
TAKOYAKI
Kimi ni Arigatou (君にありがとう; Thanks To You)
Itoshiteta (愛してた)
Sotsugyou no Toki (Hikikatari ver.) (卒業の時 (弾き語り ver.); Graduation Time)
GOOD BYE!
Kanashimi Dake de Ikinai de (悲しみだけで生きないで; Don't Just Live In Sadness)
Ashiato (足跡; Footprints)
Download Oku Hanako – good-bye [Album]
[2012.02.22] Oku Hanako – good-bye [Album] – eimusics.com
Download Links
~How to Download?~
Please buy official/original to support the artists, all content in this web is for promotional purpose only, we dont responsible for all users.