[Single] fourfolium – STEP by STEP UP↑↑↑↑ [MP3/320K/ZIP][2017.07.26]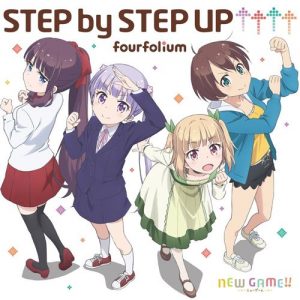 Artist: Atsuki Yumoto, Ayato Shinozaki, Ayumi Takeo, eba, fourfolium, Kazuya Hashimoto, maimie, Megumi Toda, Megumi Yamaguchi, Rei Kudo, Shogo-san, Yusuke Enomoto, Yuu "masshoi" Yamauchi, Yuuki Takada
Category: Single
Series: New Game!!
fourfolium is Aoba Suzukaze (CV: Yuuki Takada), Hifumi Takimoto (CV: Megumi Yamaguchi), Hazime Shinoda (CV: Megumi Toda), Yun Iizima (CV: Ayumi Takeo)
M-01 – TV Anime "NEW GAME!!" Opening Theme
Tracklist
01. STEP by STEP UP↑↑↑↑.mp3
02. ススメRunner!!.mp3
03. STEP by STEP UP↑↑↑↑ (Instrumental).mp3
04. ススメRunner!! (Instrumental).mp3
Download Links
~How to Download?~
Please buy official/original to support the artists, all content in this web is for promotional purpose only, we dont responsible for all users.