FLOW Discography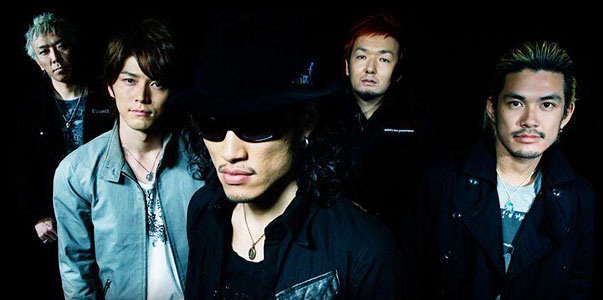 FLOW is a Japanese rock band singed to Ki/oon Music, a Sony Music Entertainment sub-label. The band has five members: KOHSHI, KEIGO, TAKE, GOT'S and IWASAKI. The band started in 1993 by KOHSHI and TAKE brothers. In 1998 KEIGO and GOT'S joined and IWASAKI become a member of FLOW in 2000 completing the current band.
Discography
Studio Albums
Best Albums
[2003.05.21] SPLASH!!! ~Haruka Naru Jishu Seisaku BEST~ (SPLASH!!! ~遥かなる自主制作 BEST~) (indies)
[2006.12.20] FLOW THE BEST ~Single Collection~
[2009.11.04] Coupling Collection (カップリングコレクション) (B-side Best)
[2011.04.13] FLOW ANIME BEST
Mini-Albums
[2001.10.23] FLOW #0 (indies)
[2002.08.31] SUNSHINE 60 (indies)
[2002.11.27] Like a Rolling Snow (indies)
[2009.07.22] NUTS BANG!!!
Singles
[2003.01.15] Okuru Kotoba (贈る言葉; The Word You Sent) (indies)
[2003.04.30] Melos (メロス) (indies)
[2003.07.02] Blaster (ブラスター)
[2003.09.18] Dream Express (ドリームエクスプレス)
[2004.02.18] Ryuusei / Sharirara (流星 / シャリララ; Meteor)
[2004.04.28] GO!!!
[2004.11.03] Life is beautiful
[2005.04.27] Rookie / STAY GOLD
[2005.06.01] DAYS
[2005.08.03] Garden ~Summer Edit~
[2006.05.31] Re:member
[2006.09.13] Around the world / KANDATA
[2006.11.08] COLORS
[2007.08.01] Answer
[2007.11.28] Fuyu no Amaoto / NIGHT PARADE by FLOW ∞ HOME MADE Kazoku (冬の雨音 / NIGHT PARADE; Sound of the Rain in Winter)
[2008.02.20] Arigatou (ありがとう; Thank You)
[2008.06.04] WORD OF THE VOICE
[2008.08.13] WORLD END
[2008.12.10] SNOW FLAKE ~Kioku no Koshitsu~ / PULSE (SNOW FLAKE ~記憶の固執~ / PULSE; Persistence of Memory)
[2010.01.13] Sign
[2010.05.12] CALLING
[2010.11.24] Tabidachi Graffiti (旅立ちグラフィティ; Journey Graffiti)
[2011.03.09] 1/3 no Junjou na Kanjou (1/3の純情な感情; 1/3 Pure Heart Feelings)
[2011.08.31] Hey!!!
[2012.02.22] Rock Climbers (ロッククライマーズ)
[2012.09.05] Brave Blue (ブレイブルー)
[2013.03.20] HERO ~Kibou no Uta~ / CHA-LA HEAD-CHA-LA (HERO ~希望の歌~ / CHA-LA HEAD-CHA-LA; Song of Hope)
[2013.09.04] Tokonatsu Endless (常夏エンドレス; Summer Endless)
[2014.02.26] Ai Ai Ai ni Utarete Bye Bye Bye (愛愛愛に撃たれてバイバイバイ; Love Love Love-Struck Bye Bye Bye)
[2015.08.12] Niji no Sora (虹の空)
[2016.01.20] Steppin' out
[2016.08.24] Kaze no Uta / BURN (風ノ唄/BURN)
Split Singles
[2014.11.26] 7 -seven- (FLOWxGRANRODEO)
Download Links
~How to Download?~
Please buy official/original to support the artists, all content in this web is for promotional purpose only, we dont responsible for all users.