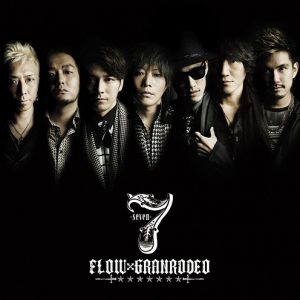 Artist:
Category:
Series:
Added:
December 3, 2014
Updated:
1 month ago
View:
3,282 views
Comment:
0 comments
FLOW×GRANRODEO – 7 -seven- (Download)
Download FLOW×GRANRODEO – 7 -seven- [Single]
Information
7 -seven- is a split single released by FLOW and GRANRODEO. The title track is a collaboration between FLOW and GRANRODEO and was used as the first ending theme song for the anime The Seven Deadly Sins. The single was released in three versions: a regular CD-Only edition, a limited CD+DVD edition, and a limited anime edition. The anime edition features special cover artwork newly drawn by The Seven Deadly Sins author Nakaba Suzuki.
Artist
Single
Released
Catalog Number
Tracklist
7 -seven-
Download FLOW×GRANRODEO – 7 -seven- [Single]