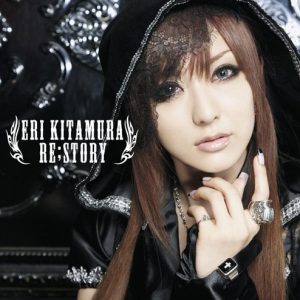 Artist:
Category:
Added:
December 14, 2014
Updated:
3 years ago
View:
2,582 views
Comment:
0 comments
Eri Kitamura – RE;STORY (Download)
Download Eri Kitamura – RE;STORY [Album]
Information
RE;STORY is the first studio album released by Kitamura Eri. The limited edition came in a digipak with a photobook. It reached 5th on the Oricon charts and charted for 6 weeks.
Artist
Album
Released
Catalog Number
Tracklist
RE;STORY
Veronica
Shirushi (紋; Crest)
Ashiato (足跡; Footprint)
alive
Baby Butterfly
LOVE&HATE
brand-new blood
Be Starters!
→↑
Happy Girl
My Singing
Be A Diamond
Download Eri Kitamura – RE;STORY [Album]