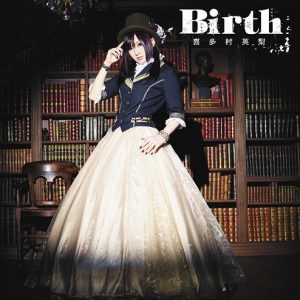 Artist:
Category:
Added:
December 14, 2014
Updated:
3 years ago
View:
2,183 views
Comment:
1 comment
Eri Kitamura – Birth (Download)
Download Eri Kitamura – Birth [Single]
Information
RE;STORY is the tenth single released by Kitamura Eri. The limited edition came with a DVD. It reached 20th on the Oricon charts and charted for 8 weeks. Birth was used as the opening theme to the MXTV Kami-sama no Inai hi Youbi.
Artist
Album
Released
Catalog Number
Tracklist
Birth
Lifetime Trader
Birth (Off Vocal Ver.)
Lifetime Trader (Off Vocal Ver.)
Download Eri Kitamura – Birth [Single]