X JAPAN Discography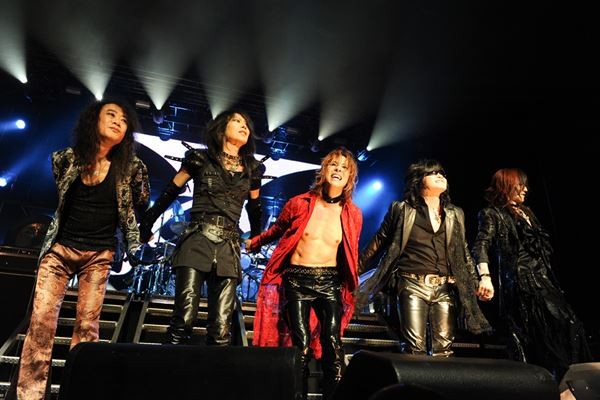 X JAPAN or X is a Japanese visual-kei band formed by YOSHIKI. Their sound started as Japanese rock speed metal, and later went toward alternative rock, but always with a huge emphasis in ballads.
Albums
[1988.04.14] VANISHING VISION
[1989.04.21] BLUE BLOOD
[1991.06.01] Jealousy
[1996.11.04] DAHLIA
[2016.03.11] TBA
Mini Albums
[1993.08.28] ART OF LIFE
Best Albums
[1993.11.21] X SINGLES
[1996.03.21] B.O.X ~Best of X~
[1997.12.19] BALLAD COLLECTION
[1997.12.25] Singles ~Atlantic Years~
[1997.12.25] Special Box
[1999.01.30] STAR BOX X
[1999.02.24] PERFECT BEST
[2001.12.19] X JAPAN BEST ~FAN'S SELECTION~
[2005.10.01] X JAPAN COMPLETE II
[2014.05.21] X JAPAN WORLD BEST
[2014.06.17] THE WORLD ~X JAPAN Hatsu no Zensekai Best~ (THE WORLD~X JAPAN 初の全世界ベスト~)
Live Albums
Remix Albums
[2002.12.04] Trance X
Singles
Digital Singles
[2008.01.23] I.V.
[2011.06.08] Scarlet Love Song -BUDDHA MIX-
[2011.06.28] Jade
[2015.11.06] BORN TO BE FREE
Download Links
~How to Download?~
Please buy official/original to support the artists, all content in this web is for promotional purpose only, we dont responsible for all users.