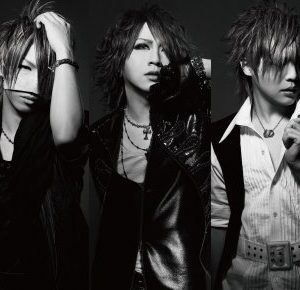 Artist:
Category:
Added:
January 8, 2016
Updated:
3 years ago
View:
8,184 views
Comment:
0 comments
the GazettE Discography (Download)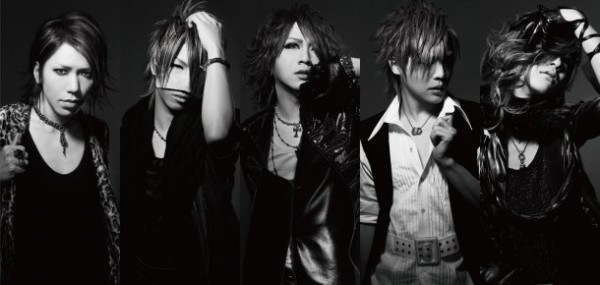 the GazettE Discography
the GazettE (ガゼット) is a five member Japanese rock band in the visual-kei scene. They were previously known as Gazette before the release of their second album NIL in February of 2006. The band formed in January of 2002 in the Kantou area of Japan and debuted three months later with the single "Wakaremichi" through indies label Matina. the Gazette is currently signed to the major label Sony Music Entertainment, recently transferring from KING RECORDS in mid 2010. Their 17th single, "SHIVER", is the first single with the new label.
Studio Albums
Best Albums
[2006.05.03] Dainippon Itan Geisha-teki Noumiso Gyaku Kaiten Zekkyou Ongen Shuu (大日本異端芸者的脳味噌逆回転絶叫音
源集)
[2011.04.06] TRACES BEST OF 2005-2009
Mini-Albums
Singles
[2002.04.30] Wakaremichi (別れ道; Crossroads)
[2002.08.30] Kichiku Kyoushi (32-sai Dokushin) no Nousatsu Kouza (鬼畜教師(32才独身)の悩殺講座; Facinating Courses
of a (32 Year-Old Single) Brutish Teacher)
[2002.09.20] Gozen 0-ji no Trauma Radio (午前0時のとらうまラヂヲ; The Radio of Post Traumatic Stress Disorder at 0:00)
[2004.07.08] Zakuro-gata no Yuuutsu (ザクロ型の憂鬱; Pomegranate Styled Despression)
[2004.07.08] zetsu (舐; Lick)
[2004.07.08] Miseinen (未成年; Minor)
[2004.07.08] Dainippon Itan Geisha-teki Noumiso Nakazuri Zecchou Zekkei Ongen Shuu (大日本異端芸者的脳味噌中吊り絶頂
絶景音源集)
[2005.03.09] reila
[2005.10.05] Kare Uta
[2005.12.07] Cassis
[2006.10.25] REGRET
[2006.11.01] Filth in the beauty
[2007.02.07] Hyena
[2008.02.13] Guren (紅蓮; Crimson Lotus)
[2008.11.12] LEECH
[2009.03.25] DISTRESS AND COMA
[2009.10.07] BEFORE I DECAY
[2010.07.21] SHIVER
[2010.09.22] Red
[2010.12.15] PLEDGE
[2011.05.25] VORTEX
[2011.08.31] REMEMBER THE URGE
[2013.08.21] FADELESS
[2015.11.18] UGLY
Other Singles
[2003.10.08] Doro Darake no Seishun. (泥だらけの青春。; Mud Covered Youth.)
[2004.09.11] Juuyonsai no Knife (十四歳のナイフ; Knife of a 14-year Old)
[2005.08.15] Chigire (チギレ; Torn)