Superfly Discography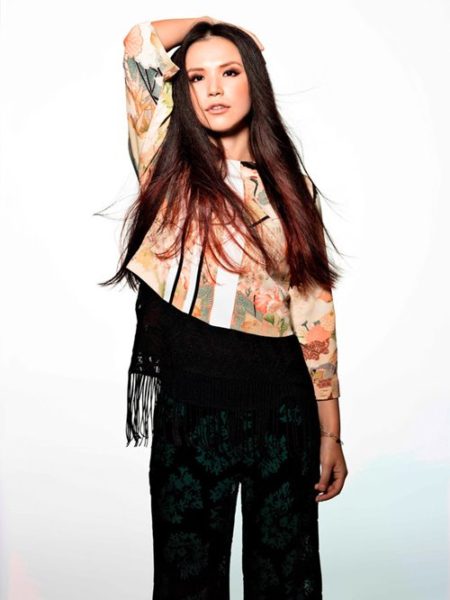 Superfly is a Japanese pop-rock singer under Warner Music Japan label. Superfly started as a duo, however Tabo Koichi decided to leave the group in November 2007, remaining as the composer only.
Studio Albums
Best Albums
[2013.09.25] Superfly BEST
[2015.12.02] Kuroi Shizuku & Coupling Songs: 'Side B'
Live Albums
[2010.04.28] Dancing at Budokan!!
[2016.02.07] Arena Tour 2016 "Into The Circle!"
Singles
[2007.04.04] Hello Hello (ハロー・ハロー)
[2007.08.01] Manifesto (マニフェスト)
[2007.11.28] i spy i spy (Superfly x JET)
[2008.02.27] Ai wo Komete Hanataba wo (愛をこめて花束を; Flowers With Love)
[2008.04.23] Hi-Five
[2008.09.10] How Do I Survive?
[2009.05.13] My Best Of My Life
[2009.07.29] Koisuru Hitomi wa Utsukushii / Yasashii Kimochi de (恋する瞳は美しい / やさしい気持ちで; Loving Eyes Are
Beautiful / A Friendly Feeling)
[2009.11.18] Dancing On The Fire
[2010.09.01] Wildflower & Cover Songs: Complete Best 'TRACK 3'
[2010.12.15] Eyes On Me
[2011.03.09] Beep!! / Sunshine Sunshine
[2011.03.24] You Me
[2011.06.29] Ah (あぁ)
[2011.10.12] Ai wo Kurae (愛をくらえ; Love Eats)
[2012.08.15] Kagayaku Tsuki no You ni / The Bird Without Wings (輝く月のように / The Bird Without Wings; Like a
Shining Moon)
[2012.10.31] Force
[2014.05.14] Live
[2014.11.19] Ai wo Karada ni Fukikonde (愛をからだに吹き込んで)
[2015.07.29] On Your Side
[2015.12.02] Kuroi Shizuku (黒い雫; Black Drop)
Download Links
~How to Download?~
Please buy official/original to support the artists, all content in this web is for promotional purpose only, we dont responsible for all users.