StylipS Discography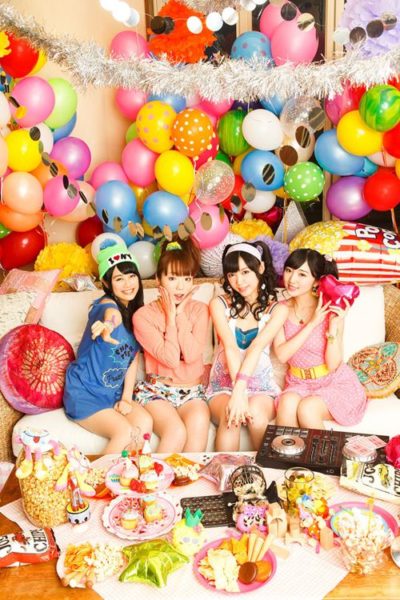 StylipS is a Japanese pop seiyuu-idol group managed by Style Cube, which releases through Lantis.
Albums
[2014.11.26] THE SUPERNOVA STRIKES
Mini-Albums
[2013.01.09] StylipS Anniversary Disc Step One!!
Best Albums
[2013.04.24] THE LIGHTNING CELEBRATION (ライトニング・セレブレーション)
OST Albums

Singles
[2012.02.08] STUDY×STUDY
[2012.05.16] MIRACLE RUSH
[2012.08.22] Choose me♡Darling (Choose me♡ダーリン)
[2013.07.24] Prism Sympathy
[2014.02.26] NOVA Revolution (NOVAレボリューション)
[2014.05.21] Junsui na Fujunbutsu / Spica (純粋なフジュンブツ / Spica.)
[2015.03.04] Mayomayo Compass wa Iranai (迷々コンパスはいらない)
[2015.05.27] Give Me Secret (ギブミー シークレット)
[2015.05.27] Dramatic*Cycle (ドラマティック*サイクル)
Download Links
~How to Download?~
Please buy official/original to support the artists, all content in this web is for promotional purpose only, we dont responsible for all users.