Sphere Discography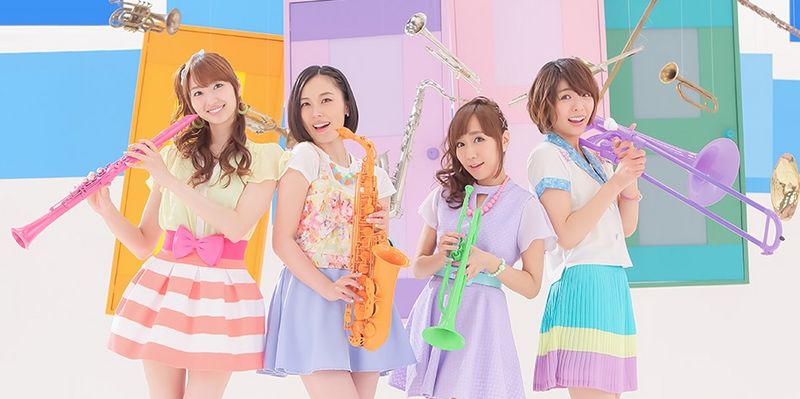 Sphere Discography
Sphere (スフィア) is a Japanese pop idol unit formed by four voice actresses affiliated with Music Ray'n. The group made their major debut in April 2009 under Lantis with the single "Future Stream".
Albums
[2009.12.23] A.T.M.O.S.P.H.E.R.E
[2011.03.16] Spring is here
[2012.07.11] Third Planet
[2014.06.25] 4 colors for you
[2014.12.12] Natsuiro Kiseki Complete Songs ~Ano Natsu no Kakera~ (夏色キセキ Complete Songs ~あの夏のカケラ~)
Best Albums
[2015.02.11] sphere
Singles
[2009.04.22] Future Stream
[2009.07.29] Super Noisy Nova
[2009.11.25] Kaze wo Atsumete / Brave my heart (風をあつめて / Brave my heart)
[2010.04.21] REALOVE:REALIFE
[2010.07.28] Now loading… SKY!!
[2010.10.20] MOON SIGNAL
[2011.05.11] Hazy
[2011.07.27] LET・ME・DO!!
[2011.10.26] HIGH POWERED
[2012.04.25] Non stop road / Ashita e no Kaerimichi (明日への帰り道)
[2012.11.07] Pride on Everyday
[2013.05.01] GENESIS ARIA
[2013.11.27] Sticking Places
[2014.02.26] Eternal Tours
[2014.05.14] Kasuka na Hisoka na Tashika na Mirai (微かな密かな確かなミライ)
[2015.02.11] Jounetsu CONTINUE (情热CONTINUE)
[2015.07.15] vivid brilliant door!
[2015.10.14] DREAMS, Count down!
Download Links
~How to Download?~
Please buy official/original to support the artists, all content in this web is for promotional purpose only, we dont responsible for all users.