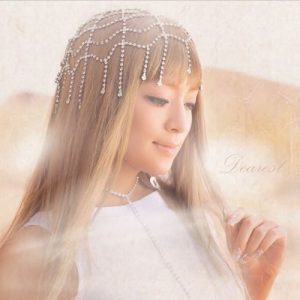 Artist:
Category:
Series:
Date:
2018/05/08 11:58:07 AM
View:
1,021 views
Comment:
0 comments
InuYasha Ending 03: Dearest by Ayumi Hamasaki (Download)
"Dearest" is Hamasaki Ayumi's 24th single. The title track was used as the third ending theme for the anime InuYasha. This single reached #1 on the weekly Oricon charts and sold 696,990 copies in 2001, becoming the #17 single of the year. It charted for 17 weeks and sold a total of 750,420 copies.
Tracklist
01. Dearest "Original Mix".flac
02. Dearest "Depth Nostalgic Windmix".flac
03. NEVER EVER "Jonathan Peters Radio Mix".flac
04. Dearest "Energized Mix".flac
05. Dearest "Huge '20011002' Mix".flac
06. Endless sorrow "Hex Hecter Main Radio Mix".flac
07. Dearest "Laugh&Peace Mix".flac
08. Dearest "Fresh energy Mix".flac
09. M "Johnny Vicious RADIO VOX".flac
10. Dearest "Original Mix Instrumental".flac
11. Dearest "Acoustic Piano Version".flac