Shota Shimizu Discography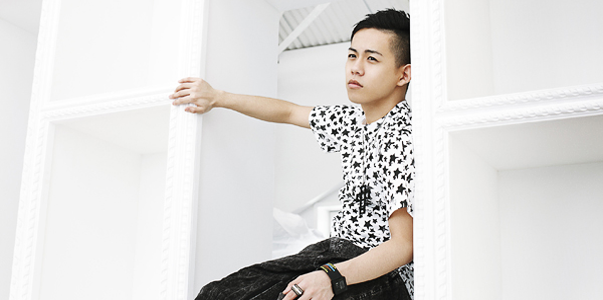 Shota Shimizu Discography
Shota Shimizu (清水翔太) is an ex-SUGER member and current solo singer-songwriter, known for his collaborations with Dohzi-T and Kato Miliyah. He made his solo debut on February 20th with the single HOME. He is best known for his performance in New York's Apollo Theater before his official debut, being the first Japanese singer born in the Heisei era to perform successfully there. He was featured on Sony Music Japan's TRIBUTE TO CELINE DION album, singing "I'm You're Angel" with Kato Miliyah.
Studio Albums
Split Albums
[2014.04.02] THE BEST (Kato Miliyah x Shimizu Shota)
Cover Albums
[2012.11.28] MELODY
Best Albums
[2015.02.25] ALL SINGLES BEST
Singles
[2008.02.20] HOME
[2008.06.04] "Aishiteru" (「アイシテル」; "I Love You")
[2008.10.22] My Treasure
[2009.07.15] Utsukushiki Hibi yo / Sayonara wa Itsumo Soba ni (美しき日々よ / さよならはいつも側に)
[2009.12.09] Kimi ga Suki (君が好き)
[2010.07.07] GOODBYE
[2010.10.20] Kimi ga Kurasu Machi (君が暮らす街)
[2011.01.26] YOU & I
[2011.06.29] love
[2011.10.26] Mada Owaranai (マダオワラナイ)
[2011.12.21] Fuyu ga Owaru Mae ni (冬が終わる前に; Before
the End of Winter)
[2012.02.22] Kimi Sae Ireba feat. Oda Kazumasa (君さえいれば; If Only You)
[2012.09.12] 366 Nichi (366日; 366 Days) (Shimizu Shota feat. Nakasone Izumi (HY))
[2013.07.03] WOMAN DON'T CRY
[2014.01.29] DREAM
[2014.11.12] SNOW SMILE
[2015.01.21] I miss you -refrain-
[2015.07.22] BYE×BYE
[2015.10.28] Hanataba no Kawari ni Melody wo (花束のかわりにメロディーを)
[2016.02.17] Damage
Split Singles
[2009.05.13] Love Forever (Kato Miliyah x Shimizu Shota)
[2009.11.11] Oyasumi no Kiss wo ~Good Night My Love~ (おやすみのキスを ~Good Night My Love~) (DOUBLE x Shimizu Shota)
[2010.02.03] FOREVER LOVE (Shimizu Shota x Kato Miliyah)
[2011.07.13] BELIEVE (Kato Miliyah x Shimizu Shota)
[2013.04.17] LOVE STORY (Kato Miliyah x Shimizu Shota)
Download Links
~How to Download?~
Please buy official/original to support the artists, all content in this web is for promotional purpose only, we dont responsible for all users.