Sandaime J Soul Brothers from EXILE TRIBE Discography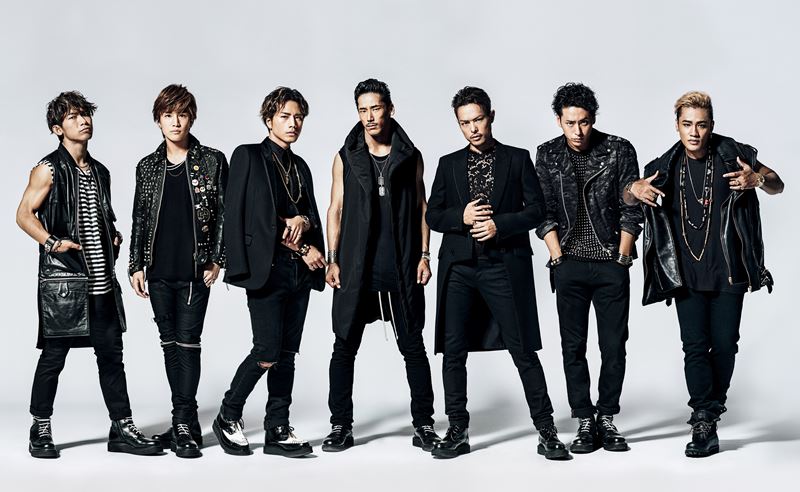 J Soul Brothers is a Japanese pop-R&B male dance & vocal unit signed to rhythm zone label and and managed by LDH agency. In 1991, ZOO member HIRO had an idea to create a group named JAPAN SOUL BROTHERS, but he didn't find the other members of his group until 1999 when vocalist SASA and performers MATSU, USA and MAKIDAI decided to join the group. The five-member group released their self-titled single in 1999 on the label avex, however, vocalist SASA decided to quit the group in order to focus more on a solo career two years later. This left HIRO to merge the group into his other project EXILE.
Studio Albums
Best Albums
[2017.03.29] THE JSB WORLD
Singles
[2010.11.10] Best Friend's Girl
[2010.12.01] On Your Mark ~Hikari no Kiseki~ (On Your Mark ~ヒカリのキセキ~)
[2011.05.11] LOVE SONG
[2011.09.07] FIGHTERS
[2011.11.09] Refrain (リフレイン)
[2012.03.07] Go my way
[2012.08.08] 0 ~ZERO~
[2012.11.14] Powder Snow ~Eien ni Owaranai Fuyu~ (Powder Snow ~永遠に終わらない冬~)
[2013.04.24] SPARK
[2013.10.30] Fuyu Monogatari (冬物語; Winter's Tale)
[2013.12.04] SO RIGHT
[2014.03.26] S.A.K.U.R.A.
[2014.06.25] R.Y.U.S.E.I.
[2014.10.15] C.O.S.M.O.S. ~Akizakura~ (秋桜; Cosmos)
[2014.12.10] O.R.I.O.N.
[2015.04.15] starting over
[2015.04.22] STORM RIDERS feat. SLASH
[2015.07.08] Summer Madness
[2015.09.02] Unfair World
[2016.11.09] Welcome to TOKYO
[2017.03.08] HAPPY
Download Links
~How to Download?~
Please buy official/original to support the artists, all content in this web is for promotional purpose only, we dont responsible for all users.