phatmans after school Discography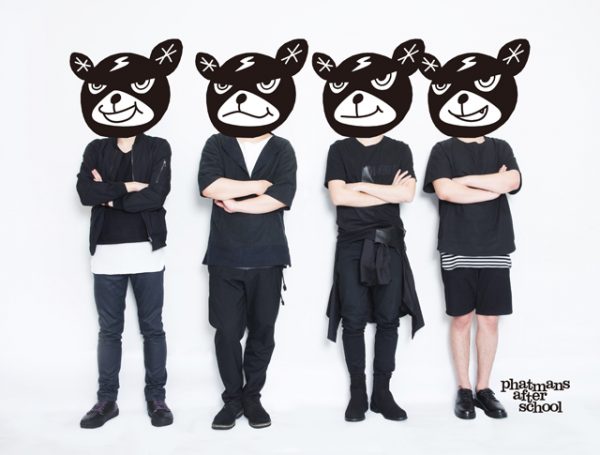 phatmans after school is a four-piece band from Sapporo.They use bear icons ,never showing their figure.Their major label second single "Tsukiyomi" was chosen for an ending theme of a TV anime"Yozakura Quartet Hana no Uta".In 2014, they released their first album "Sekaono kotoha" going onto 7-venue solo show tour, which was a complete sold out tour.In 2015, they released their first double A side single " FR/DAY NIGHT / Nanoka kan", going onto a joint tour.On May 18th they released their second album titled "Unchronicle" after 18 months interval, followed by a solo show tour.※phatmans:"phat" is from an American slang meaning "cool". They made up a word "phatman" mening "cool boys who shine afterschool".
Albums
Mini Albums
Singles
Download Links
~How to Download?~
Please buy official/original to support the artists, all content in this web is for promotional purpose only, we dont responsible for all users.