PASSPO☆ Discography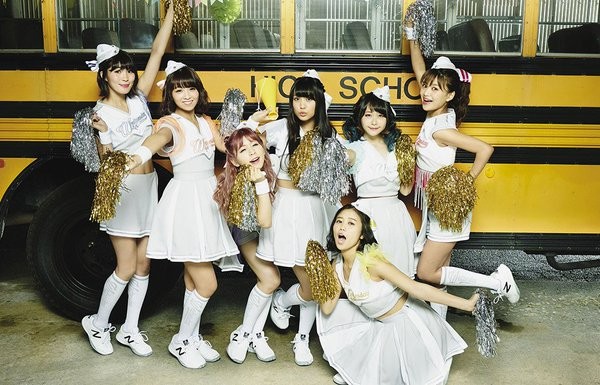 PASSPO☆ (ぱすぽ☆) is a Japanese pop idol group under the agency Platinum Passport. The group's name comes from the English word "passport" and is a flight attendant-themed group. The group was formed in 2009, releasing under the indies label Jolly Roger starting in 2010, and made their major debut in 2011 under the label Universal Japan.
Albums
Best Albums
Singles
[2010.03.31] Let It Go!! (indies)
[2010.07.14] Hallelujah (ハレルヤ) (indies)
[2010.10.20] GPP (indies)
[2010.10.20] Go On A Highway (indies)
[2010.10.20] Pretty Lie (indies)
[2010.12.15] DEPARTURE (indies)
[2011.05.04] Shoujo Hikou (少女飛行)
[2011.08.24] ViVi Natsu (ViVi夏)
[2012.03.07] Kimi wa Boku wo Suki ni Naru (君は僕を好きになる)
[2012.06.13] Next Flight
[2012.08.15] Natsuzora HANABI (夏空HANABI)
[2012.10.03] WING
[2013.02.13] Sakura Komachi (サクラ小町)
[2013.05.22] STEP&GO / Candy Room
[2013.06.26] Truly
[2013.07.31] Mousou no Hawaii (妄想のハワイ)
[2013.10.16] Growing Up
[2014.03.26] Perfect Sky
[2014.08.20] Himawari (向日葵)
[2016.02.24] Mr.Wednesday
Download Links
~How to Download?~
Please buy official/original to support the artists, all content in this web is for promotional purpose only, we dont responsible for all users.