Nakagawa Shoko Discography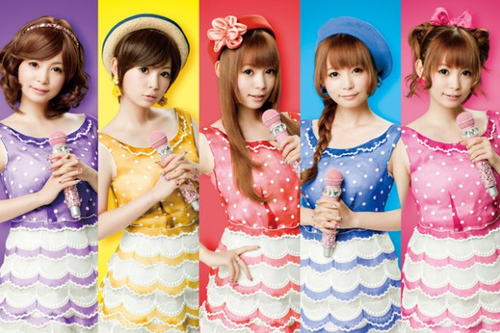 Nakagawa Shoko (中川翔子) is a Japanese pop singer, gravure idol, actress, and seiyuu. She is the daughter of the late Nakagawa Katsuhiko, once called the Japanese David Bowie.
Albums
Best Albums
[2012.05.02] Shokotan☆Best――(°∀°) ――!! (しょこたん☆べすと――(°∀°) ――!!)
Mini-Albums
[2012.08.15] nsum ~Nakagawa Shoko ga Utatte Mita!~ (nsum~中川翔子がうたってみた!~; nsum ~Nakagawa Shoko has Been Tried in Singing!~)
[2013.01.09] UCHI-SHIGOTO, SOTO-SHIGOTO!!
Cover Albums
Singles
Please buy official/original to support the artists, all content in this web is for promotional purpose only, we dont responsible for all users.