m-flo Discography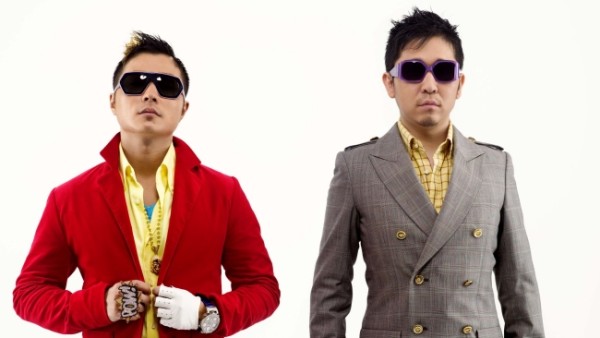 m-flo Discography
m-flo is a Japanese pop-R&B-hip-hop group who first debuted in 1999 with the single "the tripod e.p.". Originally the band was a three member group (consisting of vocalist LISA, rapper VERBAL and DJ ☆TAKU), however in 2002 LISA would leave the group to pursue a solo career. In 2003, m-flo would continue on as a duo, however with each different song would collaborate with a new artist. With LISA the band's most successful single is "come again", and without her was the m-flo loves YOSHIKA collaboration "let go".
Studio Albums
[2000.02.23] Planet Shining
[2001.03.28] EXPO EXPO
[2004.05.26] ASTROMANTIC
[2005.08.24] BEAT SPACE NINE
[2007.03.28] COSMICOLOR
[2012.03.14] SQUARE ONE
[2013.03.13] NEVEN
[2014.03.26] FUTURE IS WOW
Best Albums
[2003.03.05] The Intergalactic Collection
[2008.02.13] Award SuperNova -Loves Best-
[2009.10.07] MF10 -10th ANNIVERSARY BEST-
Collaboration Albums
Remix Albums
[2000.08.09] THE REPLACEMENT PERCUSSIONISTS ~Rocket Scientists In Disguise~
[2001.11.28] GRAN SONIK
[2004.09.15] ASTROMANTIC CHARM SCHOOL
[2005.11.02] DOPE SPACE NINE
[2007.09.26] electriCOLOR -COMPLETE REMIX-
[2012.12.19] m-flo DJ MIX "BON! ENKAI"
[2013.11.27] m-flo DJ MIX "ASOBON! ENKAI"
[2014.03.26] EDM-FLO
Other Albums
[2001.08.29] m-flo tour 2001 EXPO EXPO (live album)
[2009.09.16] m-flo TRIBUTE ~maison de m-flo~ (tribute album)
[2011.04.20] m-flo TRIBUTE ~stitch the future and past~ (tribute album)
Singles
[1998.12.02] been so long
[1999.07.07] the tripod e.p.
[1999.09.29] Mirrorball Satellite 2012
[1999.11.25] L.O.T. (Love or Truth)
[1999.11.25] chronopsychology
[2000.02.16] Hands
[2000.04.26] Come Back To Me ~reviens moi~
[2000.06.28] the Quantum EP
[2000.09.01] How You Like Me Now?
[2001.01.17] come again
[2001.03.14] orbit-3
[2001.05.09] prism
[2001.07.25] Dispatch feat. Dev Large, Nipps & Vincent Galluo
[2001.10.31] Yours only, / Lies
[2003.06.18] REEEWIND! (m-flo loves Crystal Kay)
[2003.10.22] miss you (m-flo loves melody. & Yamamoto Ryohei)
[2004.03.17] the Love Bug (m-flo loves BoA)
[2004.11.17] let go (m-flo loves YOSHIKA)
[2005.02.23] DOPAMINE (m-flo loves EMYLI & Diggy-MO')
[2005.07.13] Loop In My Heart / HEY! (m-flo loves EMYLI & YOSHIKA / m-flo loves Wada Akiko)
[2006.06.28] Summer Time Love (m-flo loves Hinouchi Emi & Ryohei)
[2006.11.08] Love Song (m-flo loves BONNIE PINK)
[2008.02.27] love comes and goes
[2011.03.16] Lotta Love (THE SUITBOYS Remix)
[2011.04.13] Get On (The Suitboys Remix)
[2012.03.14] let go (VIP mix)
[2012.12.05] TONITE
[2013.02.06] LOVER
~How to Download?~
Please buy official/original to support the artists, all content in this web is for promotional purpose only, we dont responsible for all users.