Lee Soo Young Discography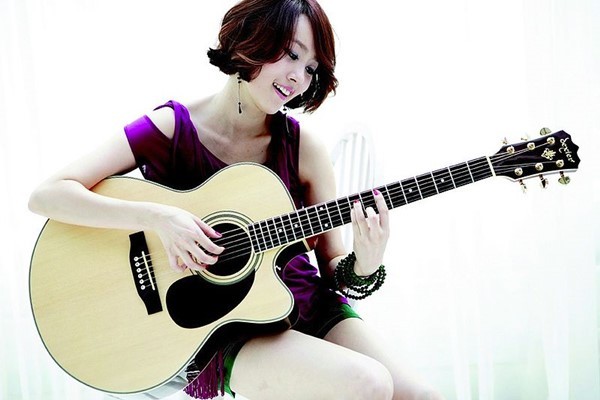 Lee Soo Young Discography
Lee Soo Young (이수영) is a Korean pop ballad singer and actress under T-Entertainment. After debuting in 1999 with the smash hit "I Believe", she rose to the top of the Korean music scene. Lee Soo Young is recognized in Korea for her powerful voice and although she rarely makes TV appearances or appears in her own music videos, she has earned a lot of popularity.
Albums
[1999.10.08] I Believe
[2001.02.10] Never Again
[2001.12.13] Made in Winter
[2002.09.11] My Stay in Sendai
[2003.08.21] This Time
[2004.09.10] The Colors of My Life
[2006.01.21] Grace
[2006.05.03] Special Grace (스페셜 그레이스) (Repackage Album)
[2007.09.11] Naeryeonoheum (내려놓음; Set It Down)
[2007.11.21] Naeryeonoheum♥ (내려놓음)(Repackage Album)
[2009.10.15] DAZZLE
Best Albums
[2003.01.24] Sweet Holiday in Lombok
[2005.01.10] As Time Goes By
Cover Albums
[2004.01.12] Classic
[2013.03.28] Classic: The Remake Dubeonjjae (클래식: 더 리메이크 두번째)
Other Albums
[2001.09.18] Lee Soo Young 2001 Live Geunyeoege Gamsahaeyo (그녀에게 감사해요) (Live Album)
[2005.10.20] 2005 Special Album An Autumn Day (Special Album)
Mini-Albums
[2008.11.13] ONCE
Digital Single
[2006.11.03] Haengbogeul Juneun Saram (행복을 주는 사람) (Lee Soo Young & Sin Dong Yeop)
[2009.04.22] 2009 No 1. Diva's Love (Jiulkkeoya) (지울꺼야)
[2012.05.03] The Equator Man OST Part.3 (적도의 남자)
[2012.07.02] Ghost OST Part.4 (유령)
[2012.10.10] No Such Thing As Nice Guys OST Part.2 (세상 어디에도 없는 착한남자)
Download Links
~How to Download?~
Please buy official/original to support the artists, all content in this web is for promotional purpose only, we dont responsible for all users.