Koyote Discography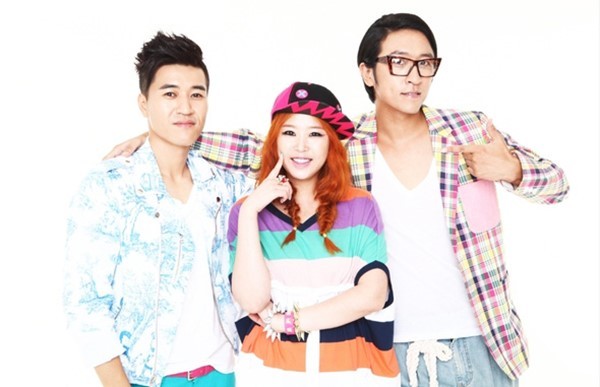 Koyote Discography
Koyote (코요태; also KTY, formerly Koyotae) is a Korean Dance and Hip-Hop mixed group debuted in 1998 and currently under KYT Entertainment. They had been through many changes on it's line-up, though as a group, they are known for their catchy dance/pop songs, which have been their trademark.
Albums
[1998.12.02] Koyotae (高耀太)
[1999.11.06] Silyeon (실연; Demonstration)
[2000.11.01] Passion
[2002.03.15] Philip (必立)
[2003.05.22] Bisang (비상)
[2004.03.26] KOYOTE 6
[2004.11.29] Rainbow
[2005.09.01] Feel UP Doeda (必UP되다)
[2006.09.18] London Koyote
[2009.05.28] Jumpin'
Mini-Albums
[2010.06.10] Koyote Ugly (코요태 어글리)
[2011.08.10] Good Good Han Koyote (굿굿한 코요태)
Best Albums
[2001.10.29] History (Best & Remix Album)
[2006.03.23] The Koyote in Ballade Special Best Album 2000 >> 2005
[2007.10.11] DANCE BEST and 9.5 (Best & Remix Album)
Other Albums
[2000.09.08] KOYOTAE BEST MIX (Remix Album)
[2001.12.10] Koyote & NRG Ui Eongnaneun X-Mas (코요태 & NRG의 神나는 X-Mas) (Joint/Christmas Album)
[2005.12.21] Version Two Feel UP Doeda (버전투 必UP되다) (Repackage + Remix Album)
Singles
[2012.01.02] Haetdeon Mal Tto Hago (했던 말 또 하고)
Download Links
~How to Download?~
Please buy official/original to support the artists, all content in this web is for promotional purpose only, we dont responsible for all users.