Koda Kumi Discography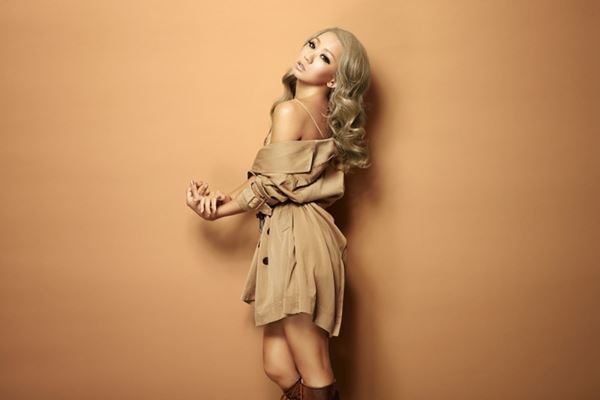 Koda Kumi (倖田來未) is a Japanese pop singer from Kyoto. She made her debut through avex trax's sub-label rhythm zone in late 2000 with the single "TAKE BACK", though it wasn't until 2002 that she released her debut album, affection. Since the release of her first best album BEST ~first things~ in 2005, her popularity has grown considerably. Other factors such as her appearance on the Japanese soundtrack of Final Fantasy X-2, her "ero-kakkoi" image, and her "12 Days of Christmas" wide-scale release of one single every week from December to February (2005-2006) had all contributed to her increase in popularity.
Studio Albums
Best Albums
[2005.09.21] BEST ~first things~
[2006.03.08] BEST ~second session~
[2007.03.14] BEST ~BOUNCE & LOVERS~ (Ballad Best)
[2009.03.25] Out Works & Collaboration Best (Collaboration Best)
[2010.02.03] BEST ~third universe~
[2013.07.31] Summer Single Collection 2013 (Digital)
[2013.09.30] mu-mo Gentei ☆ Koda Kumi 2013 SUMMER BEST 3 (Digital)
[2013.09.30] mu-mo Gentei ☆ Koda Kumi 2013 SUMMER BEST 6 (Digital)
[2013.10.01] Kumi Koda Complete Best (Archive Best Album)
[2013.11.13] Winter Ballad Collection 2013 (Digital)
[2014.06.11] Happy Love Song Collection 2014 (Digital)
[2015.07.22] SUMMER of LOVE
[2016.01.20] WINTER of LOVE
Remix Albums
Cover Albums
[2010.10.13] ETERNITY ~Love & Songs~
[2013.02.27] Color The Cover
Live Albums
Singles
Download Links
~How to Download?~
Please buy official/original to support the artists, all content in this web is for promotional purpose only, we dont responsible for all users.