Katekyo Hitman Reborn! All Openings and Endings Collection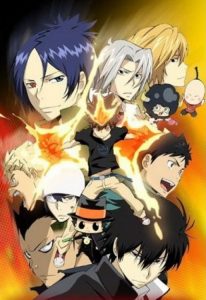 Artist: +Plus, CHERRYBLOSSOM, D-51, GOING UNDER GROUND, IDOLING!!!, Iida Toshinobu, Kato Kazuki, Kondou Takashi, Lead, LM.C, Masami Mitsuoka, SPLAY, SuG, SxOxU, Tachibana Keita, the ARROWS, Tsubasa Mori, Ueno Aya, w-inds.
Category: Collection
Series: Katekyo Hitman Reborn!
*Opening Theme*
01.Drawing days.mp3
02.BOYS & GIRLS.mp3
03.DIVE TO WORLD.mp3
04.88.mp3
05.Last Cross.mp3
06.EASY GO.mp3
07.Funny Sunny Day.mp3
08.LISTEN TO THE STEREO!!.mp3
*Ending Theme*
01.Michishirube.mp3
02.ONE NIGHT STAR.mp3
03.Echo again.mp3
04.friend.mp3
05.Sakura Addiction (Hibari Kyouya vs Rokudo Mukuro).mp3
06.STAND UP!.mp3
07.Ame Ato.mp3
08.CYCLE.mp3
09.Suberidai.mp3
10.Sakura Rock.mp3
11.Smile for….mp3
12.Aoi Yume.mp3
13.Yume no Manual.mp3
14.gr8 story.mp3
15.Familia.mp3
16.Canvas.mp3
Download Links
~How to Download?~
Please buy official/original to support the artists, all content in this web is for promotional purpose only, we dont responsible for all users.