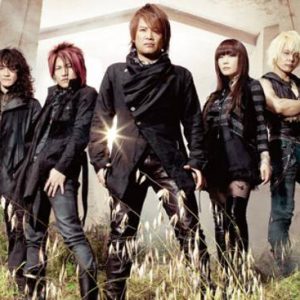 Artist:
Category:
Retail:
JAM Project Discography
JAM Project (Japan Animationsong Makers Project) is a Japanese music group that formed in 2000 and is well known for their music in anime series. The group first formed in 2000 with Kageyama, Endo, Matsumoto, and Sakamoto, performing regularly on the show Yoru Hippare. Their first single, Kaze ni Nare, came soon after of July of that year. Two years later, the group added Okui and Kitadani to their roaster before Sakamoto graduated from the group. To combat this lost, the group held auditions all over Japan for a new member, eventually picking Ricardo Cruz.
In the year 2008, Matsumoto Rica would graduated as the group prepared for their first concert tour. A year later, the group held Hurricane Tour 2009 Gate of the Future live with 8,000 people attending.
Albums
Best Albums
[2002.03.06] BEST Project ~JAM Project BEST COLLECTION~
[2003.09.03] FREEDOM ~JAM Project BEST COLLECTION II~
[2004.09.23] JAM-ISM ~JAM Project BEST COLLECTION III~
[2006.04.05] Olympia ~JAM Project BEST COLLECTION IV~
[2007.07.04] Big Bang ~JAM Project BEST COLLECTION V~
[2008.08.06] Get over the Border ~JAM Project BEST COLLECTION VI~
[2008.10.02] JAM Project WORLD FLIGHT 2008 BEST SELECTION
[2008.12.25] Super Robot Taisen JAM Project Shudaika Shuu (スーパーロボット大戦 JAM Project主題歌集)
[2009.11.25] SEVENTH EXPLOSION ~JAM Project BEST COLLECTION VII~
[2011.04.06] Victoria Cross
[2011.05.11] GOING ~JAM Project BEST COLLECTION VIII~
[2012.11.14] The Monsters ~JAM Project BEST COLLECTION IX~
[2012.12.26] "Super Robot Taisen" x JAM Project OPENING THEME COLLECTION ALBUM MAX THE POWER (『スーパーロボット大
戦』)
[2013.09.25] Garo Series Best Album
[2014.07.02] X cures Earth ~JAM Project BEST COLLECTION X~
[2015.06.17] X less force ~JAM Project BEST COLLECTION XI~
Mini Albums
[2006.03.08] Emblem (エンブレム)
Boxes
[2010.12.22] JAM Project 10th Anniversary Complete Box
Singles