Gesu no Kiwami Otome. Discography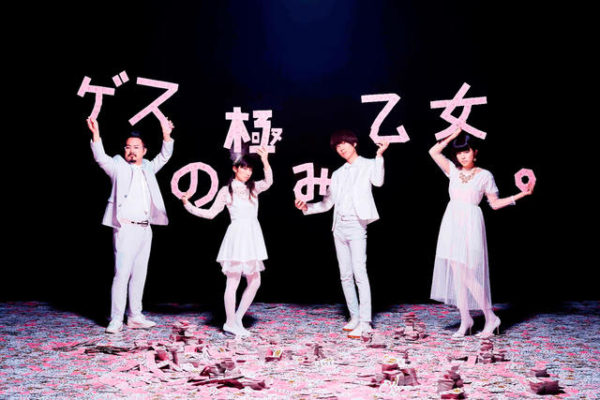 Gesu no Kiwami Otome. (ゲスの極み乙女。) is a Japanese band formed in 2012 that classifies their music as progressive hip-hop. They were previously under the indie label Space Shower Records, but has since then signed with Warner Music Group's sub-label UnBORDE.
Albums
[2014.10.28] Miryoku ga Sugoi yo (魅力がすごいよ)
[2016.01.13] Ryouseibai (両成敗)
Mini Albums
[2013.03.06] Dress no Nugikata (ドレスの脱ぎ方)
[2013.12.04] Odorenai Nara, Gesu ni Natte Shimae yo (踊れないなら、ゲスになってしまえよ)
[2014.04.02] Minna Normal (みんなノーマル)
Singles
Download Links
~How to Download?~
Please buy official/original to support the artists, all content in this web is for promotional purpose only, we dont responsible for all users.