flumpool Discography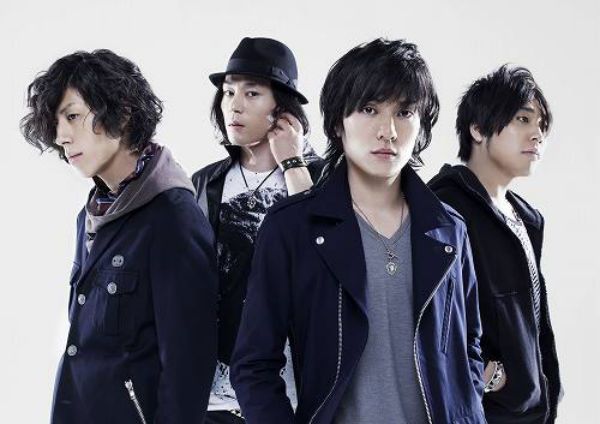 flumpool Discography
flumpool (フランプール) is a Japanese rock band from Osaka, Japan. They formed the band in 2002. In 2007 they gained a drummer and changed their name to flumpool. The band's name is derived from the English word "four", since there are 4 members, they took the first letter "f", along with the word meaning mass, "lump" and the word "pool". flumpool is under A-Sketch, the new sub-label created by AMUSE in 2008.
Studio Albums
[2009.12.23] What's flumpool!?
[2011.01.26] Fantasia of Life Stripe
[2012.12.12] experience
Best Albums
[2014.05.21] The Best 2008-2014 "MONUMENT"
Remix Albums
[2009.12.23] What's Red Dracul Scar Tissue !?
[2011.01.26] Fantezie muzicală de curcubeul vieţii
[2012.12.12] experimental (Red Dracul Scar Tissue x Jazztronik)
Mini-Albums
[2008.11.19] Unreal
Singles
[2007.07.24] Mirai Kanai (ミライカナイ)
[2008.08.27] labo
[2008.10.01] Hana ni Nare (花になれ; Become a Flower)
[2009.02.25] Hoshi ni Negai wo (星に願いを; Wish Upon a Star)
[2009.10.14] Frame (フレイム)
[2009.11.18] Mitsumetetai (見つめていたい; I Want to Be Gazing at You)
[2009.07.01] MW ~Dear Mr. & Ms. Picaresque~ / Natsu Dive (MV ~Dear Mr. & Ms. ピカレスク~ / 夏Dive)
[2010.02.03] Zanzou (残像)
[2010.06.23] reboot ~Akiramenai Uta~ / Nagareboshi (reboot ~あきらめない詩~ / 流れ星)
[2010.09.29] Kimi ni Todoke (君に届け; Reaching You)
[2010.12.15] Snowy Nights Serenade ~Kokoro Mademo Tsunagitai~ (Snowy Nights Serenade ~心までも繋ぎたい~)
[2011.07.27] Donna Mirai ni mo Ai wa Aru / Touch (どんな未来にも愛はある / Touch)
[2011.09.07] Akashi (証; Proof)
[2011.12.07] Present
[2012.07.04] Because… I am
[2012.11.07] Answer
[2013.07.03] Taisetsu na Mono wa Kimi Igai ni Miataranakute / Binetsu Refrain (大切なものは君以外に見当たらなくて / 微熱リフレーム; There is Nothing More Precious Than You / Slight Fever)
[2013.10.02] Tsuyoku Hakanaku / Belief ~Haru wo Matsu Kimi e~ (強く儚く / Belief ~春を待つ君へ~)
[2015.05.13] FOUR ROOMS
[2015.08.05] Natsu yo Tomenaide ~You're Romantic~ (夏よ止めないで; Don't Stop, Summer)
[2016.02.10] Yoru wa Nemureru kai? (夜は眠れるかい?)
Download Links
~How to Download?~
Please buy official/original to support the artists, all content in this web is for promotional purpose only, we dont responsible for all users.