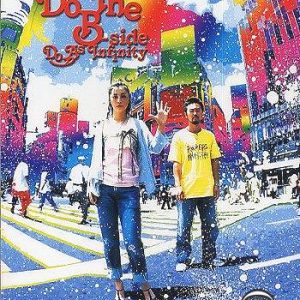 Artist:
Category:
Added:
December 4, 2014
Updated:
3 years ago
View:
1,289 views
Comment:
0 comments
Do As Infinity – Do The B-Side (Download)
Download Do As Infinity – Do The B-Side [Album]
Information
Do The B-side is the second compilation album released by Do As Infinity. It features all the bonus tracks (called "B-Sides") from their singles. A limited edition of this album was released, one with two CDs and an original T-shirt celebrating the fifth anniversary of Do As Infinity. The album reached #7 on the Oricon weekly charts and charted for 8 weeks, selling 49,000 copies.
Artist
Album
Released
Catalog Number
Tracklist
Wings (Strong Mix)
Chiriyuku Yuube (散り行く夕辺)
sell…
Glasses
My wish My life
CARNAVAL
Signal (シグナル)
Tsurezure Naru Mama Ni (徒然なるままに; With Tedium And Boredom At My Side)
Remember the hill?
What you gonna do?
mellow amber
10W40
Treasure Pleasure (トレジャプレジャ)
BE FREE (Limited Edition Only)
Download Do As Infinity – Do The B-Side [Album]