Davichi Discography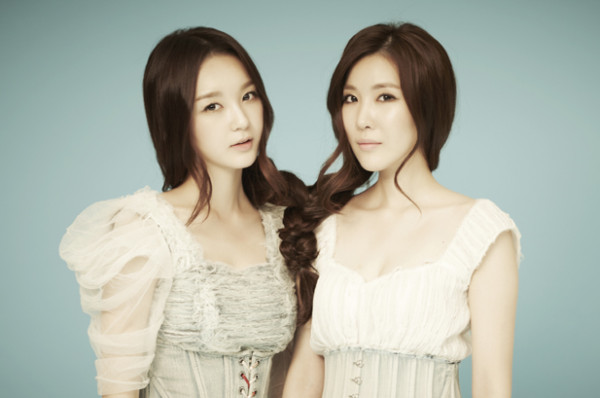 Davichi Discography
Davichi (다비치) is a K-Pop female duo debuted in 2008 under Core Contents Media. The group left the company in October 2012 but they declined the new label's contract and signed again with Core Contents Media a month later. In February 2014 their contract with Core Contents Media expired. They moved to MMO Entertainment.
Albums
[2008.01.28] Amaranth
[2008.07.07] Vivid Summer Edition (Repackage Album)
[2013.03.18] Mystic Ballad
Mini-Albums
Compilation Albums
[2013.08.13] Special Best
Digital Singles
[2008.04.02] Seulpeun Dajim Remix (슬픈 다짐; Sad Promise)
[2010.07.29] Choo Young Soo All Star – Davichi (조영수 All Star – 다비치)
[2010.10.08] Shin Seung Hun 20th Anniversary With Davichi (신승훈)
[2011.03.11] Smile, Mom OST Part.8 (웃어요, 엄마)
[2011.12.06] Love Request OST Part.1 8사랑의 리퀘스트)
[2012.02.07] Love Call With Davichi (다비치)
[2012.06.04] "Davichi – Neoraseo" Big OST ('다비치 – 너라서' 빅 OST)
[2012.07.30] The S Part.1
[2013.02.13] Iris II OST Part.1 (아이리스)
[2013.03.04] Mystic Ballad Part.1
[2013.04.01] Nongneun Jung (feat. Verbal Jint) (녹는 중)
[2013.07.04] Yeoreumnarui Chueog (여름날의 추억; Memories of Summer)
[2013.11.12] Pyeonji (편지; The Letter)
[2014.06.05] Again
[2014.07.04] Umjigijima (움직이지마; Don't Move)
[2015.03.18] Du Sarang (두사랑; Two Lovers)
[2015.11.04] This Moment
Collaborations
OST
Download Links
~How to Download?~
Please buy official/original to support the artists, all content in this web is for promotional purpose only, we dont responsible for all users.