DaisyxDaisy Discography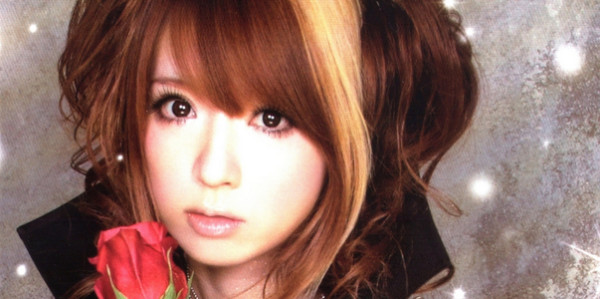 DaisyxDaisy Discography
Daisy×Daisy was a Japanese pop group signed to AMG MUSIC. The group was formed in 2005 by vocalist MiKA and composer yuuki. They made their debut 2007 with the mini-album pieces. However, on September 10th, 2008, yuuki announced his retirement from the group, leaving MiKA the only member of Daisy×Daisy. In 2009, MiKA collaborated with producer Asakura Daisuke for her first single as a solo artist keeping the Daisy×Daisy name.
Albums
[2008.10.03] Genesis & Rebirth (Indies)
[2011.11.16] Daisy×Daisy
[2013.03.20] Dangerous×Dizzy×Daisy
[2014.08.27] REACTIVATION
Best Albums
[2013.11.27] TWINKLE BOX ~DaisyxDaisy BEST~
Mini-Albums
[2006.08.27] DAISY×DAISY
[2007.08.03] pieces (Indies)
[2007.08.03] Fate (Indies)
[2009.12.16] Category (Digital)
[2010.06.27] Category×answer to the master (Indies)
Singles
[2005.10.04] SOLID DREAM (indies)
[2006.12.30] Angel (indies)
[2008.03.07] Daybreak Believer (indies)
[2008.06.06] higher self / SWEET GIRL (indies)
[2009.02.04] Brave your truth (indies)
[2010.02.26] answer to the master
[2010.11.23] HOLY SHINE
[2011.04.20] Bouei Honnou / Evidence (防衛本能 / Evidence)
[2011.10.19] Towa no Kizuna feat. Another Infinity (永久のキズナ)
[2012.03.21] Chizu no Arika / Watashi no Ikiru Imi (チズノアリカ / 私の生きる意味)
[2012.12.19] Mirai Akazuki (ミラヰアカヅキ)
[2014.06.21] Kokoro no Oto (ココロ-ノ-オト)
[2014.12.10] ULTIMATE EVOLUTION
[2015.04.15] RED EXiSTENCE
[2015.09.16] Shiawase na Megami-sama. (幸せな女神さま。; Happy Goddess.)
Download Links
~How to Download?~
Please buy official/original to support the artists, all content in this web is for promotional purpose only, we dont responsible for all users.