BY2 Discography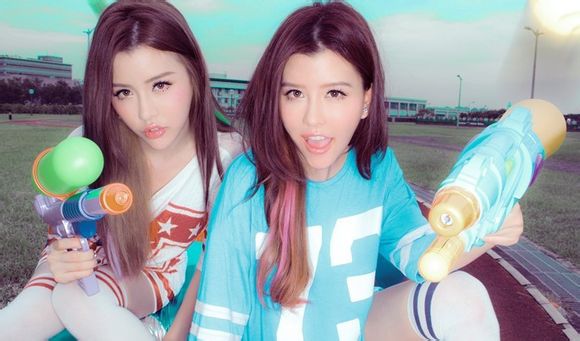 BY2 Discography
By2 is a Singaporean Mandopop girl group comprised of twins. Prior to the group's debut, they moved to Taiwan to further their careers. In 2008, they made their debut with the album, 16 Wèi Chéngnián.
Their group name comes from their surname, "Bai", and the fact that they are twins (2).
Albums
[2008.07.25] 16 Wèi Chéngnián (16未成年; 16 Underage)
[2009.04.10] Twins
[2010.04.09] Chéngrén Lǐ (成人禮; Grown Up)
[2011.10.02] 90'NàoNow (90'鬧Now; 90′ Make Noise Now)
[2013.09.18] MY.Yóu Lèyuán (MY.游樂園; My Paradise)
[2015.07.21] CAT and MOUSE
Mini-Albums
[2008.04.22] Buy Buy Buy
[2012.08.03] 2020 Ài Nǐ Ài Nǐ (2020愛你愛妳; 2020 Love You Love You)
Digital Singles
[2009.03.xx] Don't Go Away
[2010.03.15] Every time I look into your eyes
[2010.10.06] Hóng Qīngtíng (紅蜻蜓; Red Dragonfly)
Download Links
~How to Download?~
Please buy official/original to support the artists, all content in this web is for promotional purpose only, we dont responsible for all users.