Angela Aki Discography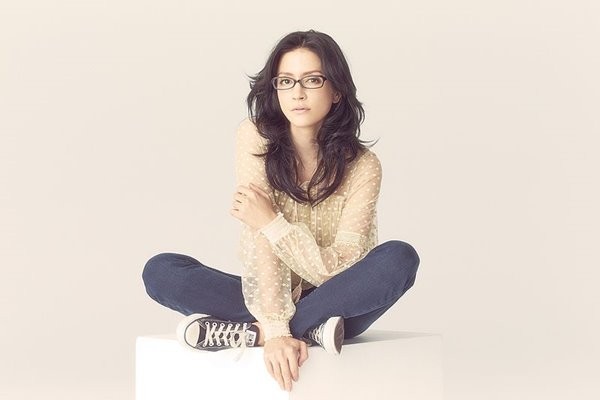 Angela Aki Discography
Angela Aki (アンジェラ・アキ) debuted mid-2005 with the single "HOME", despite releasing two indies albums prior to this. Her music is laid back and acoustic, much like Sarah McLachlan. She was picked by Uematsu Nobuo to perform the Final Fantasy XII theme song, entitled "Kiss Me Good-Bye".
Studio Albums
Best Albums
[2014.03.05] TAPESTRY OF SONGS – THE BEST OF ANGELA AKI
Cover Albums
[2012.01.11] SONGBOOK
Mini-Albums
[2005.03.09] ONE (indies)
Singles
[2005.09.14] HOME
[2006.01.18] Kokoro no Senshi (心の戦士; The Warrior Within)
[2006.03.15] Kiss Me Good-Bye
[2006.05.31] This Love
[2007.03.07] Sakurairo (サクラ色; Cherry Blossom Colour)
[2007.05.23] Kodoku no Kakera (孤独のカケラ; Fragments of Loneliness)
[2007.07.11] Tashika ni (たしかに; Certainly)
[2008.09.17] Tegami ~Haikei Juugo no Kimi e~ (手紙 ~拝啓 十五の君へ~; Letter ~To A 15-year-old You~)
[2009.09.16] Ai no Kisetsu (愛の季節; Season of Love)
[2010.04.14] Kagayaku Hito (輝く人; Shining One)
[2011.06.08] Hajimari no Ballad / I Have a Dream (始まりのバラード / I Have a Dream; Ballad of the Beginning)
[2012.07.11] Kokuhaku (告白; Confession)
[2013.07.03] Yume no Owari Ai no Hajimari (夢の終わり 愛の始まり; A Dream's End, A Love's Beginning)
Download Links
~How to Download?~
Please buy official/original to support the artists, all content in this web is for promotional purpose only, we dont responsible for all users.