Akino Arai Discography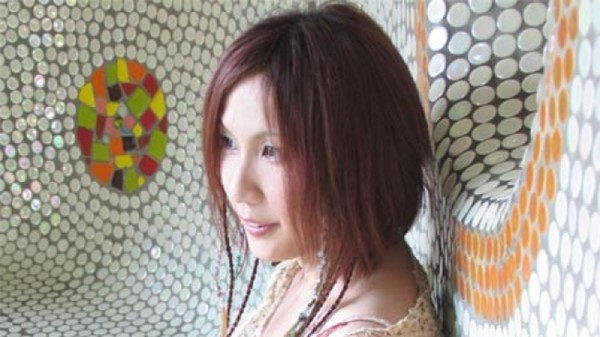 Akino Arai Discography
Akino Arai (新居昭乃) is a Japanese musician widely known among anime fans for doing the themes of Outlaw Star, Tokyo Underground, KURAU Phantom Memory, and several more. She has collaborated frequently with artists in composition, lyrics, and vocals, including ZABADAK. She is also part of the indies unit marsh-mallow and Vita Nova.
Albums
[1986.10.21] Natsukashii Mirai (懐かしい未来; Nostalgic Future)
[1996.03.10] goddess in the morning
[1997.10.22] Sora no Niwa (そらの庭; Sky Garden)
[2000.05.24] Furu Platinum (降るプラチナ; Falling Platinum)
[2001.05.23] Kouseki Radio (鉱石ラジオ; Crystal Radio)
[2004.09.08] Eden (エデン)
[2009.04.29] Sora no Sphere (ソラノスフィア; Sphere of the Sky)
[2012.04.25] Red Planet
[2012.04.25] Blue Planet
Best Albums
[1997.08.21] Sora no Mori (空の森; Forest of the Sky)
[2002.04.24] RGB
[2005.05.20] VHmusic
[2005.11.23] sora no uta (Song of the Sky)
Live Albums
[2006.07.16] VHmusic 2 the first euro tour
Singles
[1986.07.05] Yakusoku (約束; Promise)
[1986.09.21] Chizu wo Yuku Kumo (地図を行く雲; A Cloud Which Passes Through the Map)
[1989.08.21] The Vocal from Ys
[1992.01.21] Kaze to Tori to Sora ~reincarnation~ (風と鳥と空; The Wind, the Birds, and the Sky)
[1992.11.21] Kooru Suna (凍る砂; Frozen Sand)
[1996.04.24] Shounen no Hane (少年の羽; Wings of Youth)
[1998.01.21] Hiru no Tsuki (昼の月; The Moon at Noon)
[1998.01.21] Tsuki no Ie (月の家; House of the Moon)
[1999.11.20] Kanaete (叶えて; Grant My Wish)
[2001.02.21] Hana no Katachi (花のかたち; Shape of a Flower)
[2002.02.13] PALME Songs
[2002.05.22] Kakusei Toshi (覚醒都市; The City of Awakenings)
[2004.08.04] Natsukashii Umi (懐かしい宇宙(うみ); Nostalgic Universe)
[2006.05.24] Kimi e Mukau Hikari (キミヘ ムカウ ヒカリ; The Light That Faces You)
[2008.01.23] Kin no Nami Sen no Nami (金の波 千の波; Golden Waves A Thousand Waves)
[2009.08.05] Mitsu no Yoake (蜜の夜明け; Dawn of Honey)
[2013.01.30] Unknown Vision
[2014.05.29] Lost Area
Download Links
~How to Download?~
Please buy official/original to support the artists, all content in this web is for promotional purpose only, we dont responsible for all users.