Acid Black Cherry Discography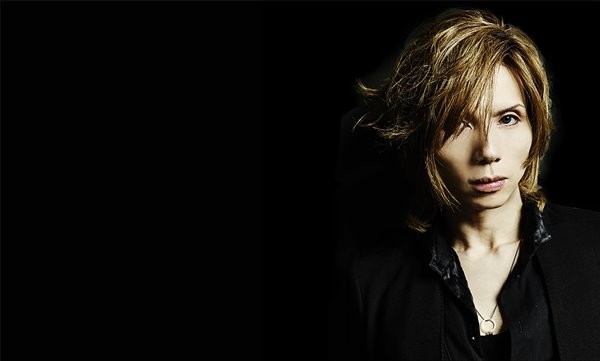 Acid Black Cherry Discography
Yasu is a Japanese rock musician, singer-songwriter and record producer, currently signed to avex trax. His debut in the music business was as the vocalist of the Japanese rock band Janne Da Arc. In 2007, Yasu debuted as Acid Black Cherry with the single "SPELL MAGIC".
Studio Albums
Cover Albums
[2008.05.21] Recreation
[2010.06.30] Recreation 2
[2013.03.06] Recreation 3
Live Albums
[2012.10.17] Acid Black Cherry TOUR "2012" LIVE CD
[2016.01.27] Acid Black Cherry Tour 2015 arena tour L LIVE CD
Singles
[2007.07.18] SPELL MAGIC
[2007.09.26] Black Cherry
[2007.11.28] Aishitenai (愛してない; I Don't Love you)
[2008.01.16] Fuyu no Maboroshi (冬の幻; Winter's Illusion)
[2008.08.27] 20+∞Century Boys
[2008.11.26] Jigsaw (ジグソー)
[2009.02.18] Nemuri Hime (眠り姫; Sleeping Princess)
[2009.07.29] Yasashii Uso (優しい嘘; Tender Lie)
[2010.08.18] Re:birth
[2011.06.08] Shoujo no Inori III (少女の祈り III; A Girl's Prayer III)
[2011.09.21] Pistol (ピストル)
[2011.10.19] Shangri-La (シャングリラ)
[2011.11.16] Chou (蝶; Butterfly)
[2011.12.21] CRISIS
[2012.01.18] Yes (イエス)
[2013.08.07] Greed Greed Greed
[2013.11.20] Kuroneko ~Adult Black Cat~ (黒猫)
[2014.03.11] Kimi ga Inai, Ano Hi Kara… (君がいない、あの日から…)
[2014.10.22] INCUBUS
Download Links
~How to Download?~
Please buy official/original to support the artists, all content in this web is for promotional purpose only, we dont responsible for all users.